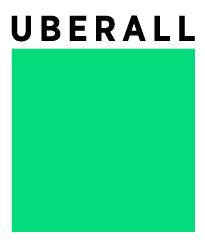 Uberall is the most trusted partner in Latin America to support organizations become truly mobile.
We have been the first company in Latin America to implement industrial IoT solutions to support mobile operations by connecting sensors to the cloud, monitor assets remotely, predict failures, and trigger smart actions to empower the mobile workforce and support the execution on the field in real time.
We enabled both small businesses and big corporations to disrupt their business by implementing cutting edge technology to support mobile operations in a variety of landscapes from eCommerce to Oil&Gas, including Consumer Packaged Goods, Retail and IT/Telecomm industries.
Our focus is to simplify information management. Uberall transforms the traditional system into a new mobile experience, empowering both parts of the chain: field operators and the managers.
We have passion for enabling our customers to be more successful by gaining visibility where 99% of the most important data come from: the field.
Uberall has been part of many of the main IT, IoT and Retail Events, such us:
NRF in New York City / IBM Partner Summit in Las Vegas Cisco IoT World Forum in Chicago/ Zebra ISV Partner Conference in Las Vegas In this last one, we were recognize with the ISV Award of Excellence 2015